Userlike Now Available in Spanish, French, Portuguese, and Italian
As you might have noticed, you can now use the Userlike Dashboard and Chat Panel in Spanish, French, Portuguese, and Italian. Bienvenido, bienvenue, bem vindo & benvenuto!
It had already been possible to offer support in these languages, as well as in our other 20 standard widget languages – and practically any language if you entered your own widget translation.
But as an Operator, you had to use Userlike in either English, German, or Dutch. Now the full product page, Dashboard, Chat Panel, tutorials, notifications, and system emails are available in these four new languages – bringing the total up to seven.
Our decision to localize originated from you, our users. Over 2017 we've seen accelerated growth of users who were speaking different languages than the ones we were offering in our backend. This increased global growth followed from international users finding us more easily on various search engines, but also from existing customers like Daimler and Flyeralarm, who had been expanding their chat support to French, Italian, Spanish, and Portuguese speaking countries.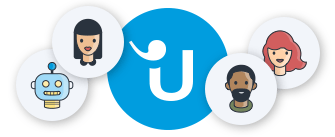 Looking for better customer relationships?
Test Userlike for free and chat with your customers on your website, Facebook Messenger, and Telegram.
Read more
To switch the language of your account, head over to your profile settings . When you add an operator , you can also preset their account language.
So will we now also offer support in every dashboard language? Not yet.
First off, we aren't able to guarantee support for any languages beyond English and German. Although we do have Spanish, French, Portuguese, and Italian speaking team members, the problem is that this doesn't work when issues need to be escalated to our second- or third-level support.
If you really don't speak English, we'll do the best we can using the (awesome) translation tool Deepl , but we can't guarantee to be able to solve more complex issues.
As far as our blog is concerned, we're currently working to translate it to Spanish , French , and German . We will let you know once our posts become available in Portuguese and Italian, as well. Our newsletter will stay in English for the foreseeable future.
The translations are brand new, so they might still contain some imperfections. If you spot some wording that sounds funny to you, please let us know!