6 Tips to Motivate Your Employees After the Holidays
I love my job, I really do. But somehow, when waking up at 6AM on the first Monday after a nice holiday, I don't.
On my way to work my mind wanders in melancholy to the warm moments from a few days before – sleeping in, reading a book next to the fireplace, unwrapping presents with the family, sipping Glühwein with friends. Feelings creep up that are very accurately reflected in this video:
The post-holiday dip is a common phenomenon in all workplaces. It takes most people a few days to get over their petty whining and get back to their original pace.
Yet the skillful manager is able to trim these few days down to just a few hours. Here's how you can jumpstart your employees' motivation and start the year with record-breaking productivity.
1

Kick off with some team time

The main cause behind post-holiday melancholy is the thought that all fun has passed, that what lies ahead is nothing but dutiful suffering. To counter this, you should make your people realize as quickly as possible that their workplace is also a place of fun and social interaction.

Remember the first day at school after the holidays? The class would sit in a circle and each kid would talk about his holiday experience. It made coming back to school feel like slipping into a warm bath.

So instead of letting your employees take seat behind their computers right away, set up a pleasant coffee-infested team meeting to talk about the holidays and the plans for the coming period.
2

Stress the good points of getting back to work

There are plenty of positives about getting back to work – your mind just needs to be directed towards them. Meeting your colleagues is one of them; another one is getting back into a structured rhythm, or making an impact on something you believe in.

So mention how you are enjoying such points when you are talking with people or when you're delivering a speech – your enthusiasm will light up the others.
3

Remind them of the greater purpose

When your employees left for holidays they left their work troubles behind as well. When they come back, these troubles will be the first coming to their minds. What they need to hear now is how their struggles are part of the greater picture, of the greater purpose.

Let your employees think about what they want to reach in the coming weeks, months, and the rest of the year. Setting their own goals will make their start feel less like a task and more like a quest.
4

Make your employees feel important

One of Dale Carnegie's main propositions to "win friends and influence people" is to make them feel important. Feeling important is one of the most basic human needs, but sadly also one that only few people receive.

The lucky ones among us have this need satisfied when they're among family and friends – not by coincidence the people they spend their holidays with. But back in their working environment this aspect is all too easily neglected.

So take some time to talk with each of your team members. Ask about their holidays and express how happy you are to see them again and how much you value their work.
5

Set the right example

The post-holiday period is a risky time for social loafing – the phenomenon of people putting in less effort when they are working in a group than if they would be working alone. It's infectious. If you see your colleague getting away with procrastinating behavior, you are more likely to do the same.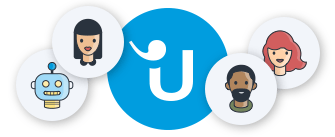 Looking for better customer relationships?
Test Userlike for free and chat with your customers on your website, Facebook Messenger, and Telegram.
Read more
Motivation, however, is also infectious. If you put yourself on the frontline and put in the work for all the world to see, for sure your employees will take notice and follow your lead.
6

Do something nice after work

This is another one to fight the depressive thought that the holidays are the only time for joy. The first week after the holiday is a good time to set up a get-together after work, to meet with colleagues for dinner, drink, or other company outing.

Let your employees know that work and pleasure can be mixed and they will think it's a pleasure working for you.