20 Free Sources for Ecommerce Market Research
Planning, research and understanding the state of the market are all a large part of being in any business if you want it to succeed.
Without first understanding your target customer, what other eCommerce sites are offering, and how the market is expected to grow, it's difficult to come up with a workable business model.
The eCommerce industry in particular however is relatively difficult to research, as the companies within the sector can have vastly different products and business models. This makes it more difficult to track overall industry activity and source reliable and accurate data.
Market research firms for the eCommerce industry also often ask for a fair chunk of cash to access reports and so if your budget is limited, it can be frustrating and even more difficult to find the data that you need. Research firms tend to charge, on average, around $500 per year or more to access the information you need and often, all of the data will not be in one place but will be dotted around other firms. Add to this that you might pay anywhere up to $3000 for individual reports, and it can get very costly. This means that for market research alone, you can be looking at a sizable chunk of your marketing budget which could be better spent elsewhere.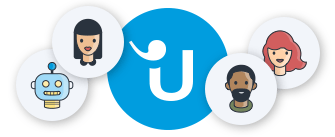 Looking for better customer relationships?
Test Userlike for free and chat with your customers on your website, Facebook Messenger, and Telegram.
Read more
It's not impossible to find the data that you need though, it just takes a little more digging, so today we'll be looking at how you go about this and the best sources that you can use to find that highly useful information.
1

Press Releases

When a commercial market research firm creates a new report, they still have to market it if anyone is going to buy it and so produce press releases to tell everyone. These by nature have to present some information in order to create a teaser to prompt people to buy. This means that the press releases themselves are often great sources of information. You may not get all of the information that the full report will contain, but press releases often contain rich snippets of data that reflect the key findings that are contained in the full piece.

For example, eConsultancy produce a lot of market research pertaining to eCommerce, and for a small business owner the fee to access reports is $595 per annum. It is of course worth investing in this if you can afford it, especially when it comes to planning in the startup phase. But for those who can't stretch the budget that far, there's a press release page where you can find summaries of the research and reports that the company produces.

eMarketer has a similar section , as do all of the top market research firms for the eCommerce and every other sector. You can find these by checking the news section of the site or by looking in the footer of the website for a 'press' link . These will usually take you through to the press release section in one way or another. You can of course also Google news and the name of the research company to find the newsroom.
Another tactic is to get the press releases sent to you. Some firms allow you to sign up to receive all press releases, but if you can't find this, then you can sign up with sites such as Source Wire to get them sent to you as they come out. These allow you to choose releases to have sent by industry and sector and once set up, they come straight to your inbox.
Also check out:
There are a lot of services out there though, so do have a good search around and subscribe to the RSS feed if you don't want your inbox cluttered up with too many.
2

Google Alerts

You can set up Google Alerts so that when certain keywords are mentioned in a news story, you're sent an email to let you know. I've always found that the service is useful, but you do tend to get a lot of stuff that's really not that interesting or relevant if you don't set it up right in the first instance.
To set up an alert sign into your Google account and then visit the alerts site where you can enter the key terms you want to be alerted to:
As you can see, you can choose to only receive alerts for the region you're in and you have the option to receive them in your news feed or your inbox. You can make the search only return results that are specifically ecommerce by placing quotation marks around the search term – "ecommerce" – or you can leave it as is to ensure that the search is broad.
Use the asterisk * to broaden the search to include related terms – so if you were to use eCommerce*statistics, Google will extend the search to look for stats and other related terms.
An ~ in front of the keyword will extend the search to look for synonyms and similar terms that mean the same thing. So if you use ~ecommerce statistics it will bring back results for all terms with the same meaning.
If you want to exclude searches on certain sites then add a minus sign in front of the site or term you want excluded – for example eCommerce statistics –Twitter will ensure that you don't get an alert every time the keyword is mentioned on the social media site.
You may need to experiment and play around a little until you've personalized the service specifically for you, but it's worth doing.
3

Industry Blogs and News Sites

Many of the eCommerce blogs and news sites cover the latest research and discuss in detail, so it's worth frequenting these as well as signing up for the newsletters. Check out my previous article here for the best eCommerce blogs that you should be following to help you get started.
When it comes to the niche you're in product-wise, you should also sign up for press releases and newsletters that are specific to your industry. For example, if you sell technology products then it's wise to sign up for press releases from Gartner Inc. , as they cover the entire consumer and B2B market.
4

Review Sites & Social Media

To research how consumers feel about products and companies in your niche, visit review sites and social media to gain insight. In Europe, two good options are Ciao and Dooyoo as both of these have communities that write sometimes quite lengthy reviews. For all regions, other useful sites include:
When it comes to social media, you can manually search the brands that are in direct competition with you or you can use social listening tools to set up alerts for brand or product mentions. Try Social Mention to get started, there are a lot of tools out there so you may have to experiment a little to find one that suits you.
Get Digging!
Market research is never particularly easy and sometimes it feels a little like everyone is in the loop but you. This is especially the case when your budget is tight and you can't afford to either buy expensive reports or pay a research firm to carry out some work for you. But with a little creativity you can find the information that you want and often, performing research in this way means that you come across data that those with larger budget don't, as they haven't really done much digging.
Business takes planning and this means researching everything from your initial idea, to the state of the market and current pricing models. Luckily when it comes to the latter, the eCommerce industry is pretty transparent, because it's forced to be, unlike other businesses such as those providing B2B services.
It takes a little thinking outside the box to get the job done but it's more than possible. Expect to waste a lot of time trawling through information that might not be relevant and do make a note of every resource that you find to save you time later. The wonderful thing about the internet is not just that it affords many of us business opportunities that we may otherwise have never been able to take, but it's also awash with useful information on every subject imaginable – you just have to find it.
Happy hunting!