Shopware Tutorial
Step 1
Get the Userlike plugin right from the Shopware community store. To download our plugin click on "In den Warenkorb".
Step 2
Proceed through the checkout process and press "Zur Kasse".
Step 3
On the checkout page press "Zahlungspflichtig bestellen".
Step 4
Go to "Lizenzen" in your shopware account. There will you find the Userlike plugin. Click now on "Details".
Step 5
Now press the "Download" button.
Step 6
Login to the admin of your Shopware shop. In the "Configuration" menu you need to click on "Plugin Manager".
Step 7
When you have entered the "Plugin Manager" you have to click on "Add plugin manually". Select the plugin that you have downloaded in Step 5 and press "Upload plugin".
Step 8
Install the Userlike plugin by clicking the green install icon.
Step 9
Now you are asked to enter your Userlike Widget secret. To find a Widget's secret, open its settings via "Config" > "Widgets" and go to "Install" > "Credentials for Applications". After entering the secret press "Save plugin settings".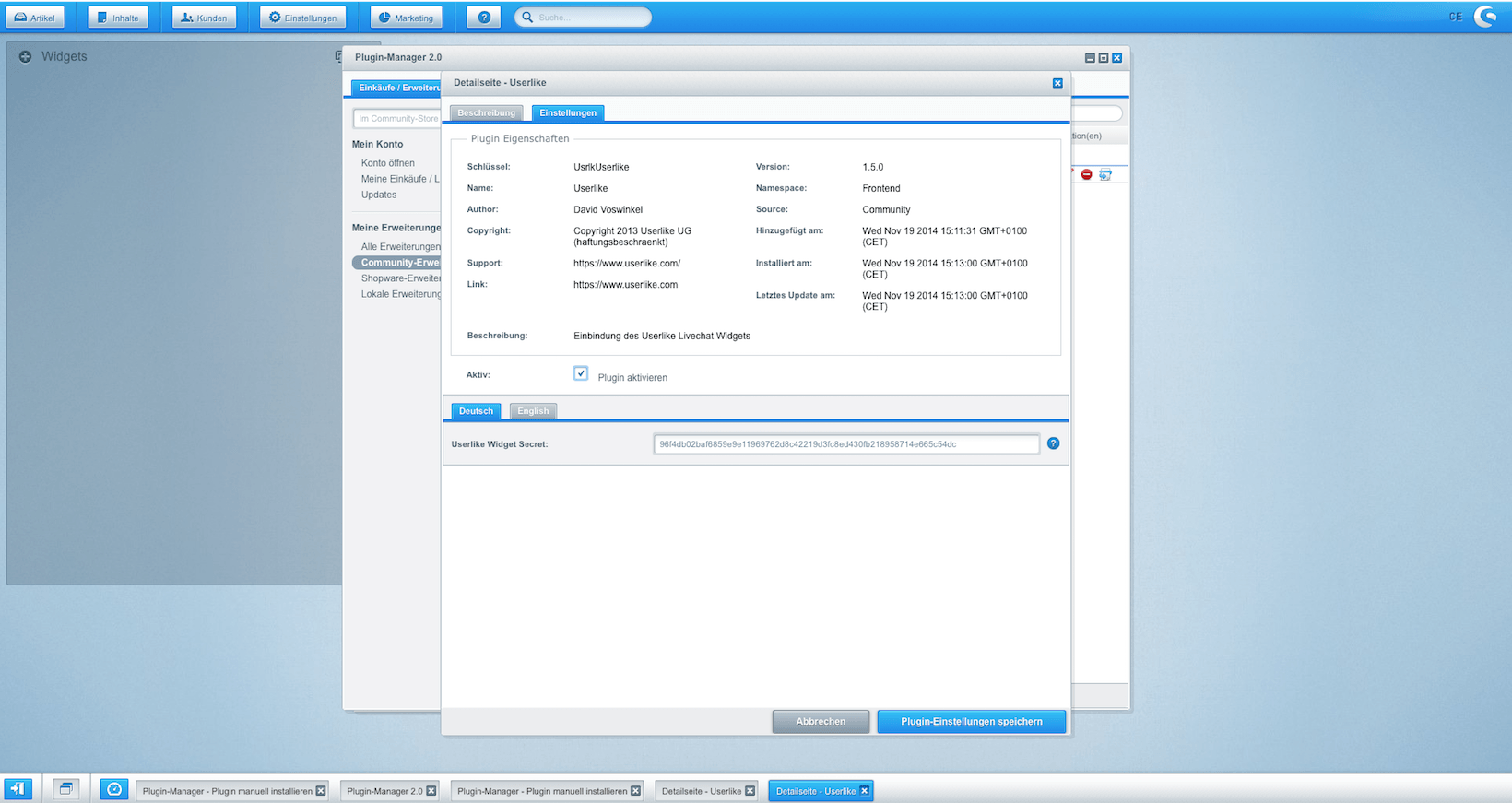 Step 10
Congratulations! Userlike is now integrated into your Shopware shop.