Highrise Tutorial
Introduction
Highrise is a web-based CRM-software used by many small and medium-sized businesses. This Userlike integration lets you push valuable conversation contacts to your Highrise account. Always be prepared for your next call, meeting or sales pitch.
Step 1
Go to the Addons section and select the Highrise configure option.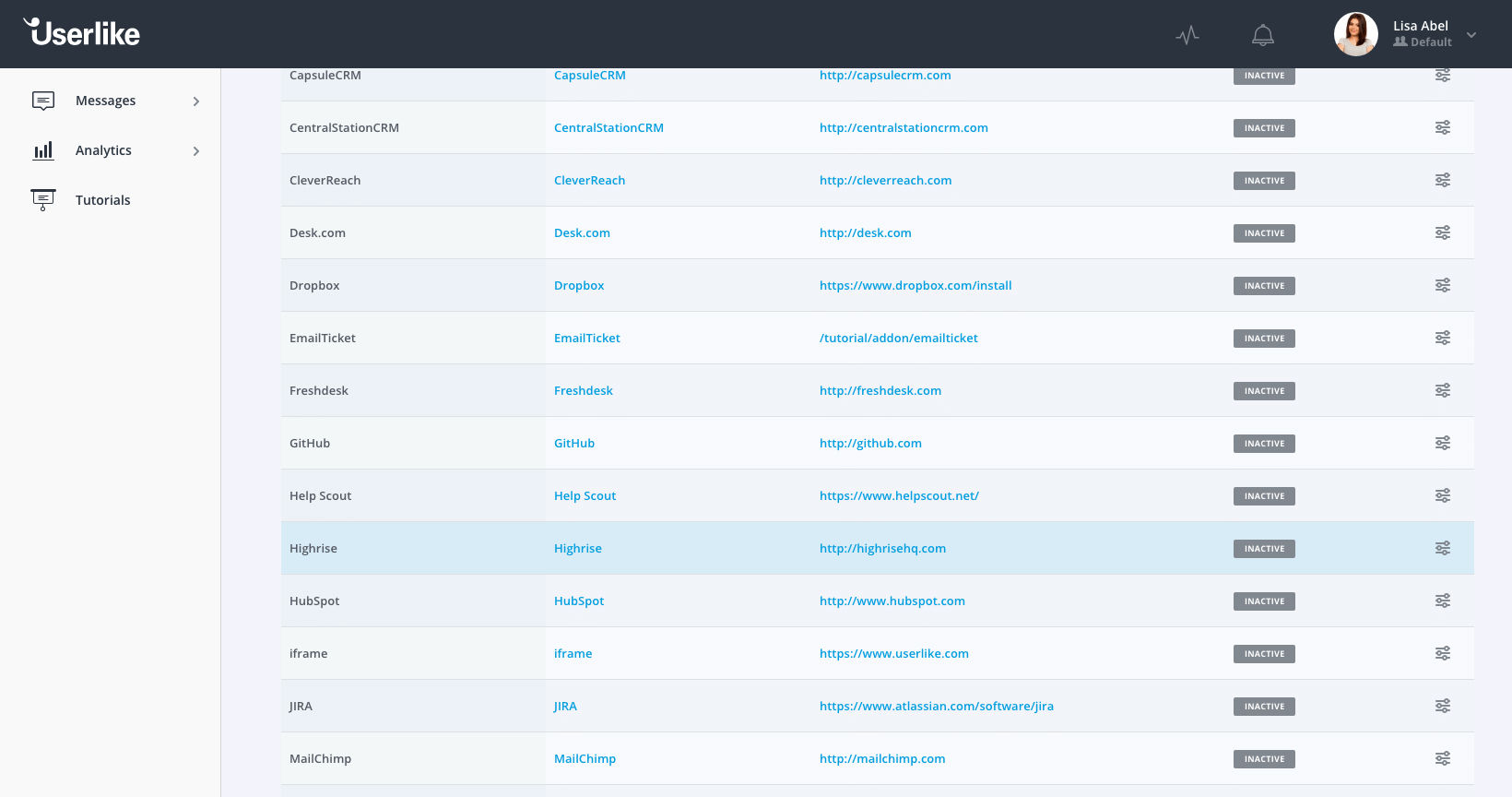 Step 2
Here you can enter your Highrise URL and your API Token.
Highrise Credentials
You can find your Token in your information page in Highrise.
Sending conversations to Highrise
In the Message Center, you can now manually send conversations to Highrise via the action bar above the conversation or via chat command in the input field.
$highrise - Create Highrise contact and note from current conversation
Under **All conversations** you can also send multiple conversations to the add-on.