Trello Tutorial
Introduction
Trello is the free, flexible, and visual way to organize anything with anyone. With our integration you can instantly add your Userlike chats and offline messages to your Trello account.
Step 1
Go to the Addons section and select the Trello configure option.
Step 2
Here you can enter your user, board and list names, and your Token.
Trello Credentials
Your username (which is different from your full name) is available in your profile.
To generate your API Token, visit this page.
Sending offline messages to Trello
After the configuration process you can send offline messages to Trello. This will create a new card.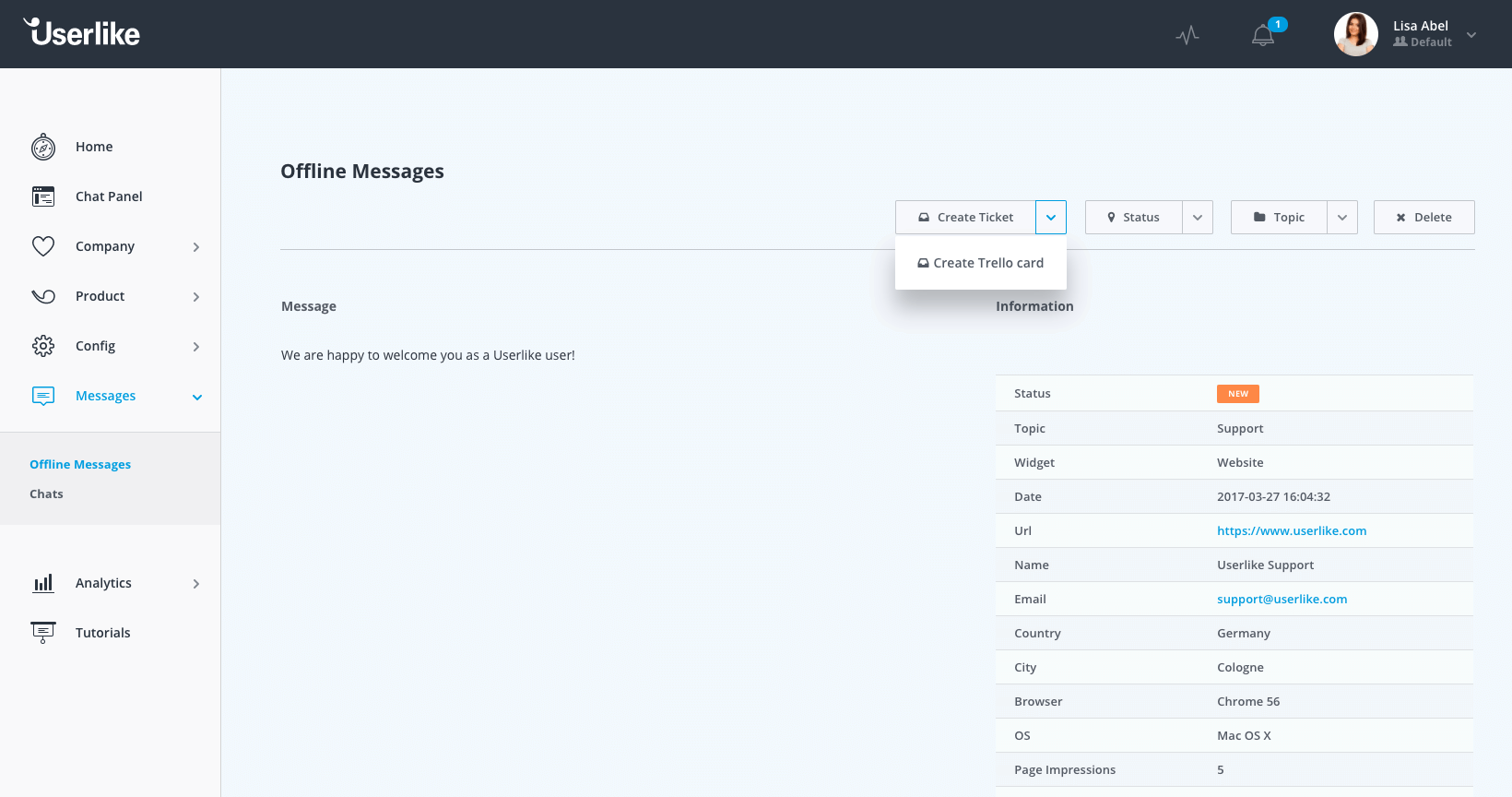 Sending chat transcripts to Trello
The same function is available for sending chat transcripts to Trello. You can also trigger the action from a chat session with a chat command.
$trello - Create Trello card from current chat