MailChimp Tutorial
Introduction
The online email marketing solution to manage contacts, send emails, and track results. With our integration you can subscribe Webvisitors to your Mailchimp newsletter list.
Step 1
Go to the "Add-on Settings" and click the slider button on the right to enter the MailChimp add-on configuration.
Step 2
Here you can enter your "List ID" and "API Token". Update the settings.
MailChimp Credentials
You can find your "List ID" in the "List name & defaults" options of your list settings.
Your "API Token" can be generated in "API keys" inside "Extras" of MailChimp's "Account" section.
You can check first name and last name if you want these fields to be sent to MailChimp when a customer is added to your list. Be sure to check these if first name or last name are defined as required fields.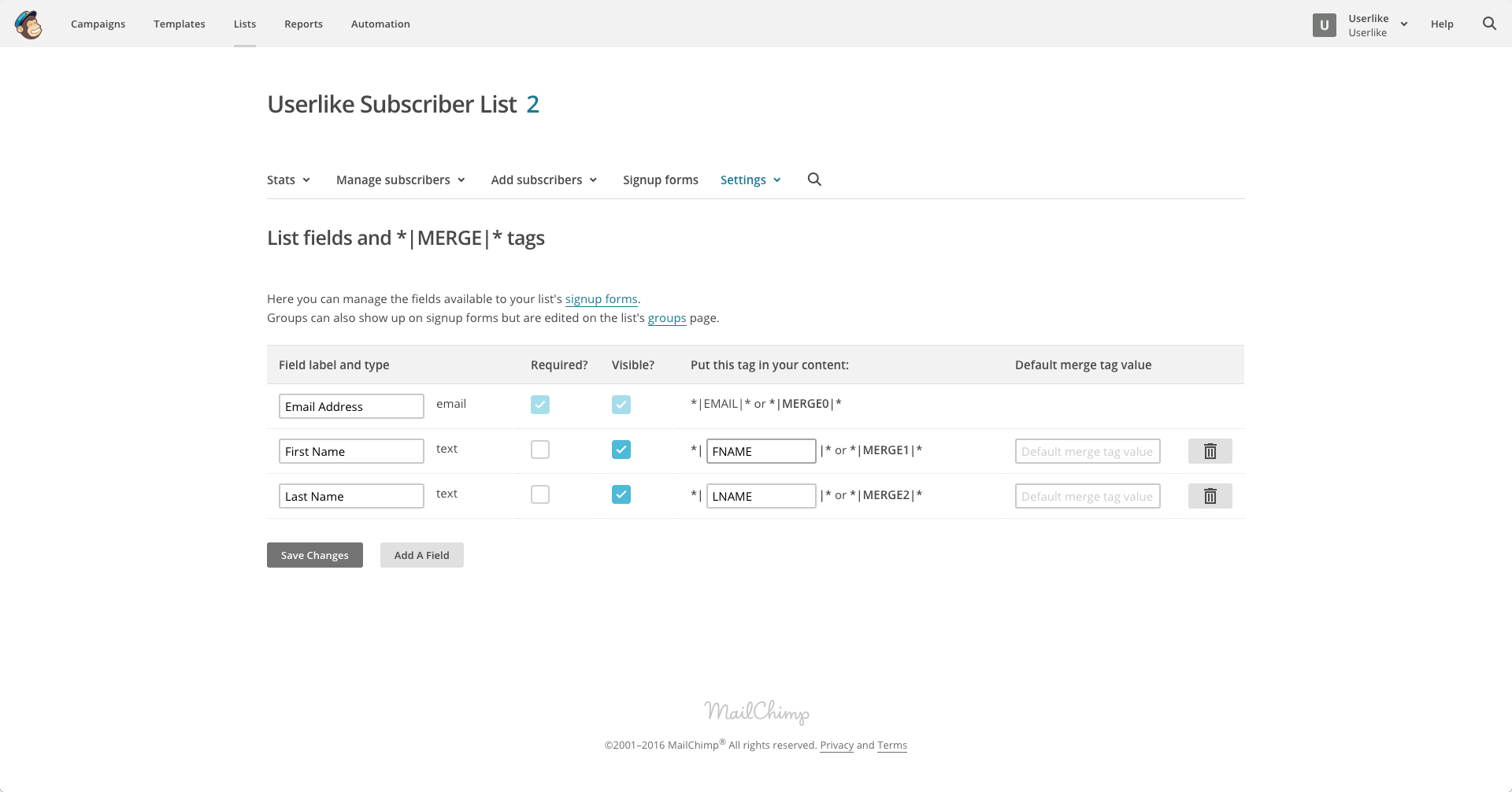 Sending offline messages to MailChimp
After the configuration process you can send offline messages to MailChimp. This will send a subscription email to your customer. Before you can send a subscription invitation to your customer, their name and email must be added on the top right of the screen below "User Information". Once added, just select "MailChimp" under "Addons" to send the invitation email to your customer.
Sending chat transcripts to MailChimp
The same function is available for chat transcripts. You can also trigger the action from a chat session with a chat command.
| Command | Description |
| --- | --- |
| $mailchimp | Send a MailChimp subscription offer to the current web visitor |
---