Highrise Tutorial
Einführung
Highrise is a web-based CRM-software used by many small and medium-sized businesses. This Userlike integration lets you push valuable conversation contacts to your Highrise account. Always be prepared for your next call, meeting or sales pitch.
Schritt 1
Gehen Sie zur Add-on- Übersicht und wählen Sie die Highrise-Konfigurationsoptionen.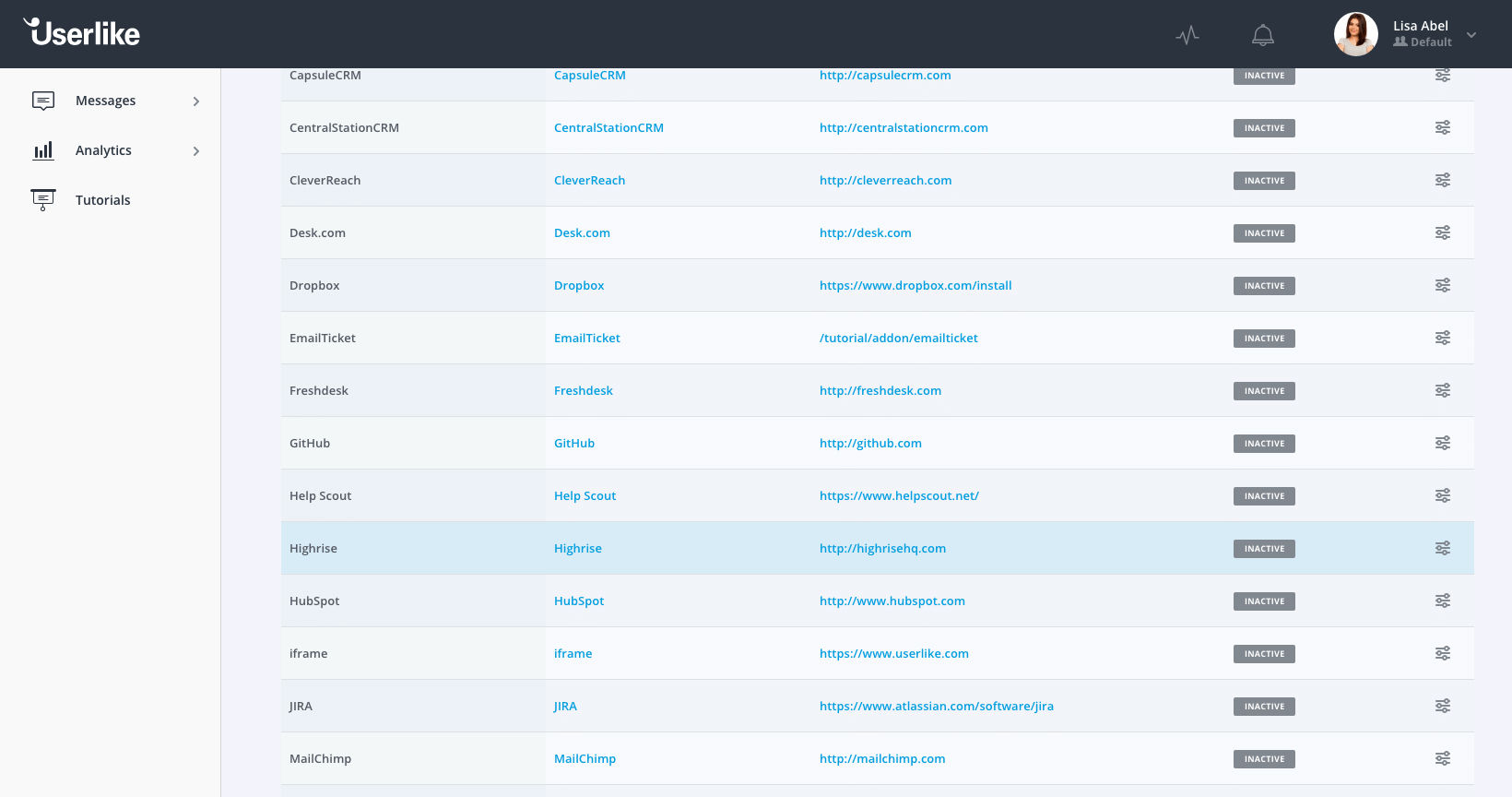 Schritt 2
Hier können Sie Ihre Highrise-URL und den API-Token eingeben.
Highrise Zugangsdaten
Sie finden den Token auf Ihrer Informationsseite in Highrise.
Konversationen an Highrise senden
Im Message Center können Sie nun manuell Konversationen über die Action Bar oberhalb der Konversation oder per Chat-Befehl im Eingabefeld an Highrise senden.
$highrise - Highrise-Kontakt zu aktueller Konversation erstellen
Unter **Alle Konversationen** können Sie auch mehrere Konversationen an das Add-on senden.